By Becca Demski
TAMPA- Thousands of working families are able to eat with the help of a Hillsborough County food pantry that provides groceries to those who are in need.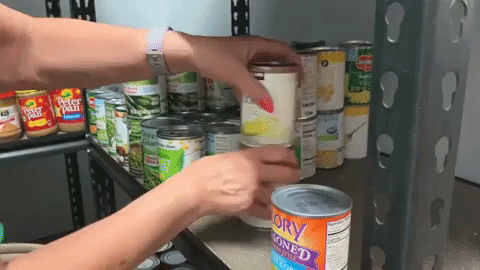 Whether homeless, underemployed, on a fixed income or struggling to make ends meet, the Community Food Pantry of Tampa strives to alleviate hunger.
The pantry began in 2008 as a small closet of non-perishable food items through the Village Presbyterian Church. By 2009, the amount of people in need quickly outweighed the small amount of food that was being stored. Since then, the Community Food Pantry has expanded.
In 2017, over 38,000 people were fed. The volunteers who run the pantry anticipate that they will provide over 40,000 groceries in 2018.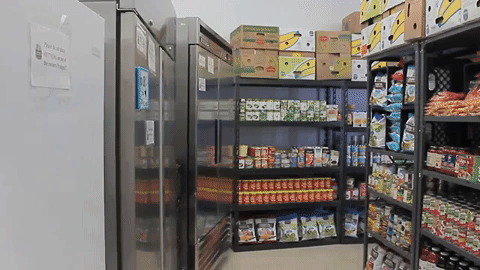 The pantry is set up like a grocery store where people can pick what they want or need. Personal volunteer shoppers are placed at each station to help clients through the process.
The pantry offers non-perishables, fresh produce, bread, freezers stocked with meat, refrigerators filled with milk, eggs, cheese and more.
Monica Wilson, the director of the food pantry, says that she hopes clients can feel a sense of dignity when they come to visit.
"It is a client choice food pantry. What makes us a little bit different than other food pantries is we mimic the grocery store experience. My children for example would not want peas, they would want corn. So, parents are able to pick those choices for their family."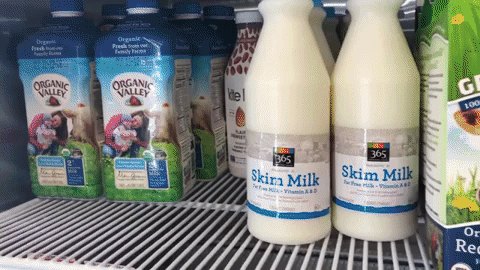 Wilson also says that most of their clients are working families. The homeless aren't the only people who are in need.
"Most of the clients that we serve here in our pantry are the working poor. Someone in that household has a job but it's just not enough. You know, if your car breaks down, the grocery budget gets cut."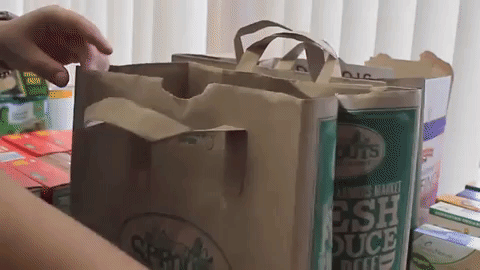 According to Why Hunger, 40 million Americans are often forced to skip meals, eat less, or buy cheap food simply because they cannot afford it. Additionally, many families suffering from hunger and poverty live in areas where unprocessed, healthy, or fresh food is not available. Also, the food that they do have access to is deficient in nutrients.
Through donors like Publix, Whole Foods, Fresh Market, Sprouts and more, the pantry is not only able to provide food to those in need, but also the fresh and healthy items that many people struggle to purchase.
"You're not just getting a bag of cans that are maybe high in sodium. You're also getting a lot of fresh produce, milk, eggs, cheese and frozen meats," Wilson said. "Through our gracious donors, we're able to pass those healthy choices on to the community."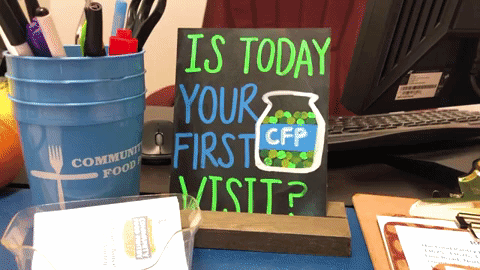 The Community Food Pantry is open to the public on Wednesday's from 9 a.m. to 12 p.m. and Sunday's from 12 p.m. to 2 p.m. It is located at 13115 S. Village Drive Tampa, FL 33618. For more information visit www.thecommunityfoodpantry.com or call 813-963-2772.